–For Immediate Release–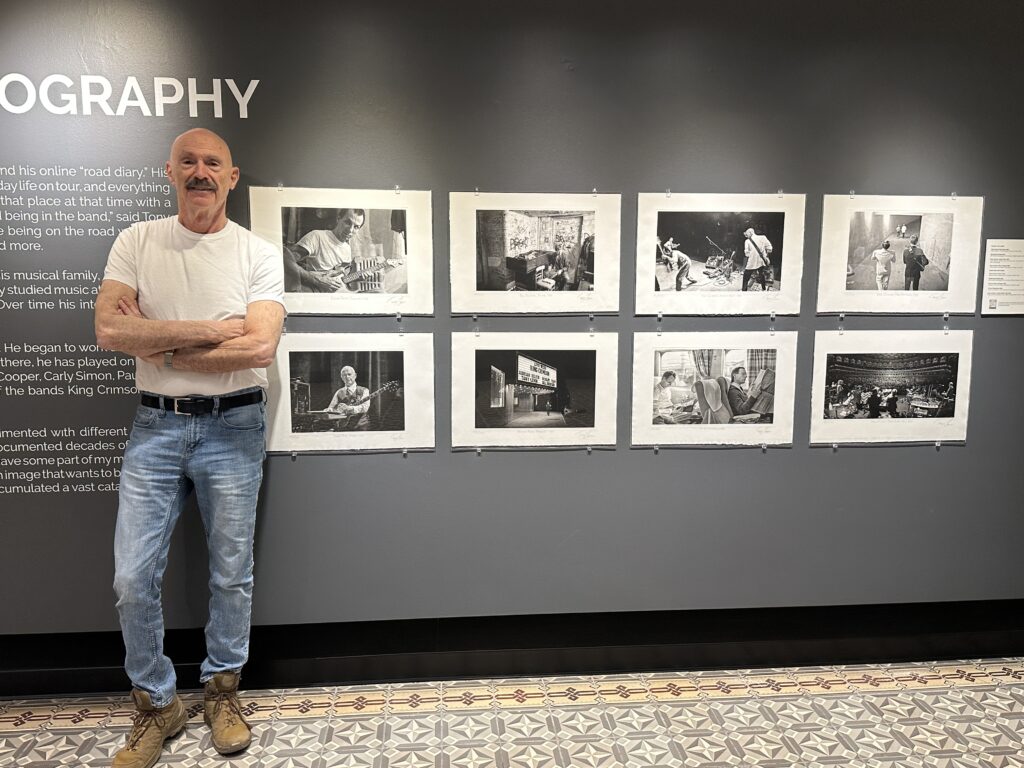 Haggin Museum in Stockton, California has acquired Tony Levin's King Crimson photogravure prints with limited edition, custom-crafted clamshell box #12/25, for their in-house collection.
The museum extended Tony's 2023, single-person retrospective of rock photography from the initial 2 month exhibition planned, to 5 months. The photo show was met with a wide appeal among music fans, and positive criticism from the local media before closing on July 1, 2023. This is the first acquisition of Tony's prints by an accredited museum. King Crimson photogravure collection is currently for sale through the publisher, Intaglio Editions LLC in Colorado. Fine, contemporary inkjet prints of vintage Peter Gabriel photos have also been released as open editions, all signed by photographer Tony Levin.
Haggin Museum is most renowned for their authoritative print and original art collection of American artist J.C. Leyendecker, who was Norman Rockwell's predecessor at The Saturday Evening Post during the early part of the 1900s.
Tony Levin's historic, signed, photogravure box set currently in the Haggin's collection, includes:
● Eight stunning, limited-edition prints spanning Tony Levin's work with King Crimson since the early 1980s.
● Every print is numbered, and hand-titled and signed by the artist, Tony Levin.
● Prints are made by contemporary photogravure printmaker and publisher, Jon Lybrook.
● Every Certificate of Authenticity is signed by artist Tony Levin and printmaker Jon Lybrook.
● The signed certificates contain full documentation about the print and edition, as well as the print number assigned.
● Orders are now shipping from TonyLevinPrints.com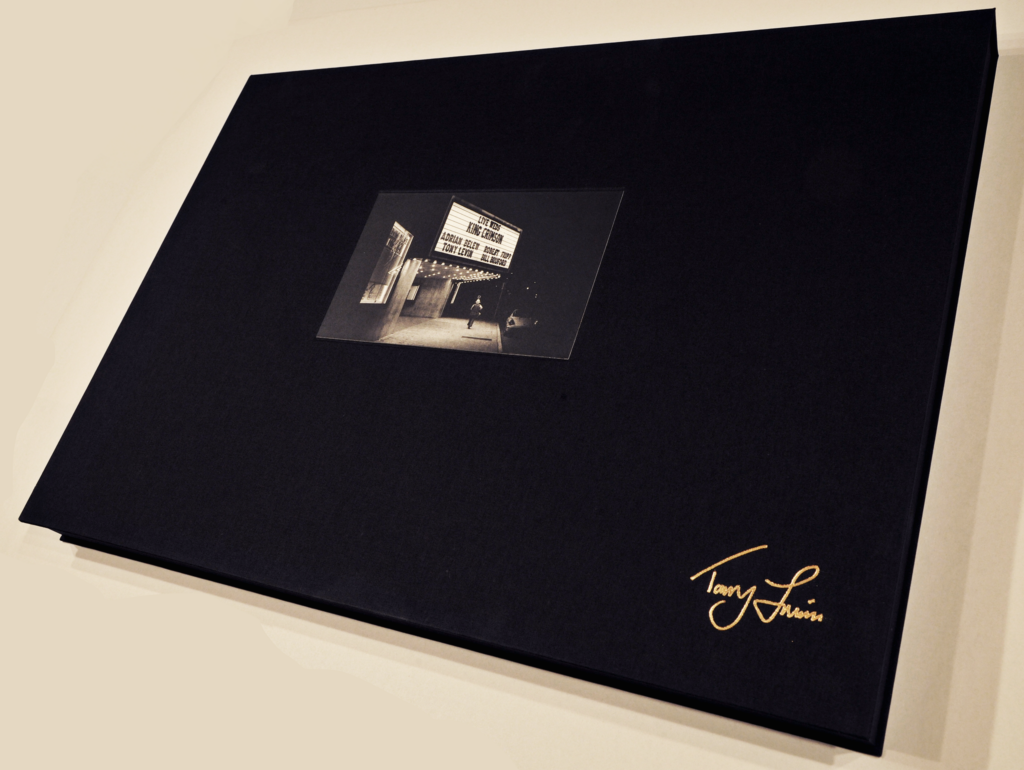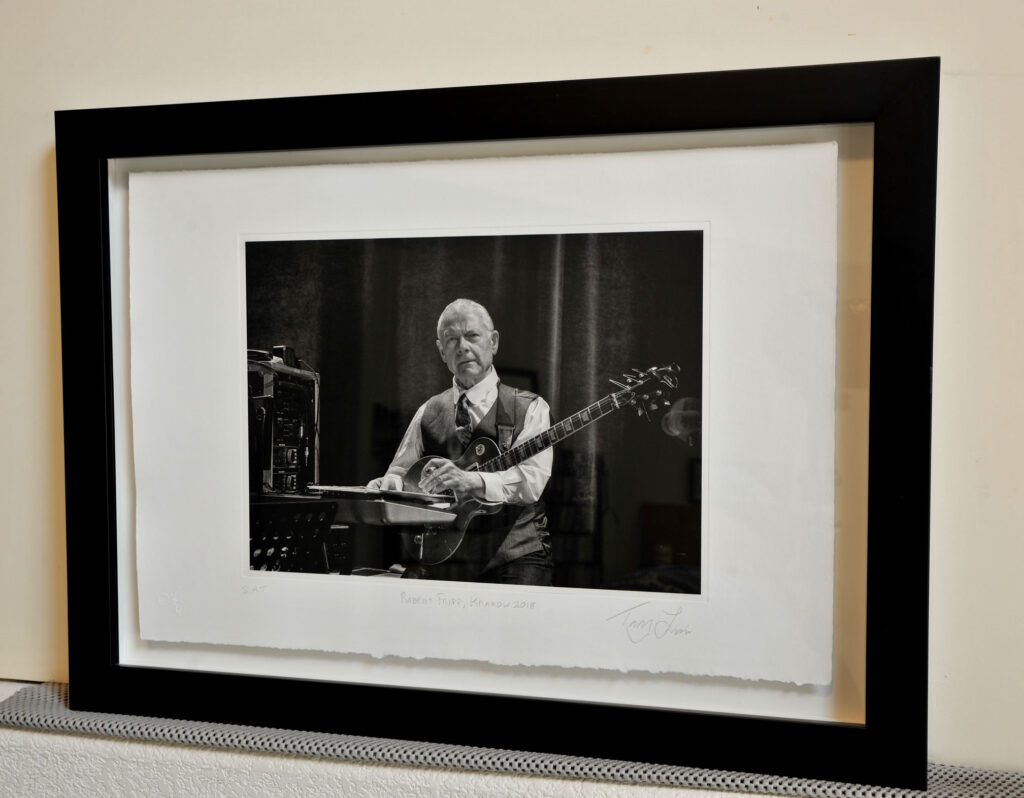 "Tony Levin is not a bassist. He just happens to play the bass". – Robert Fripp
Tony Levin (King Crimson, Peter Gabriel) has been photographing his touring experiences since the early 1980s. Tens of thousands of photos later, he's compiled eight of his favorite photographic moments from forty years of touring with King Crimson. These prints include:
1. Adrian Belew, Backstage 1981
2. Bill Bruford, Bristol 1981
3. King Crimson, Faro, Portugal 1982
4. King Crimson, Royal Albert Hall 2019
5. King Crimson, Asbury Park 1982
6. On the Shinkansen 1981
7. Perkins Palace Marquee 1981
8. Robert Fripp, Krakow 2018
This full collection with special clamshell box is a must-have for any serious King Crimson collector though prints can be purchased individually as well. Tony's iconic photography prints offer a unique perspective from the stage for over 40 years as a core member of this legendary band.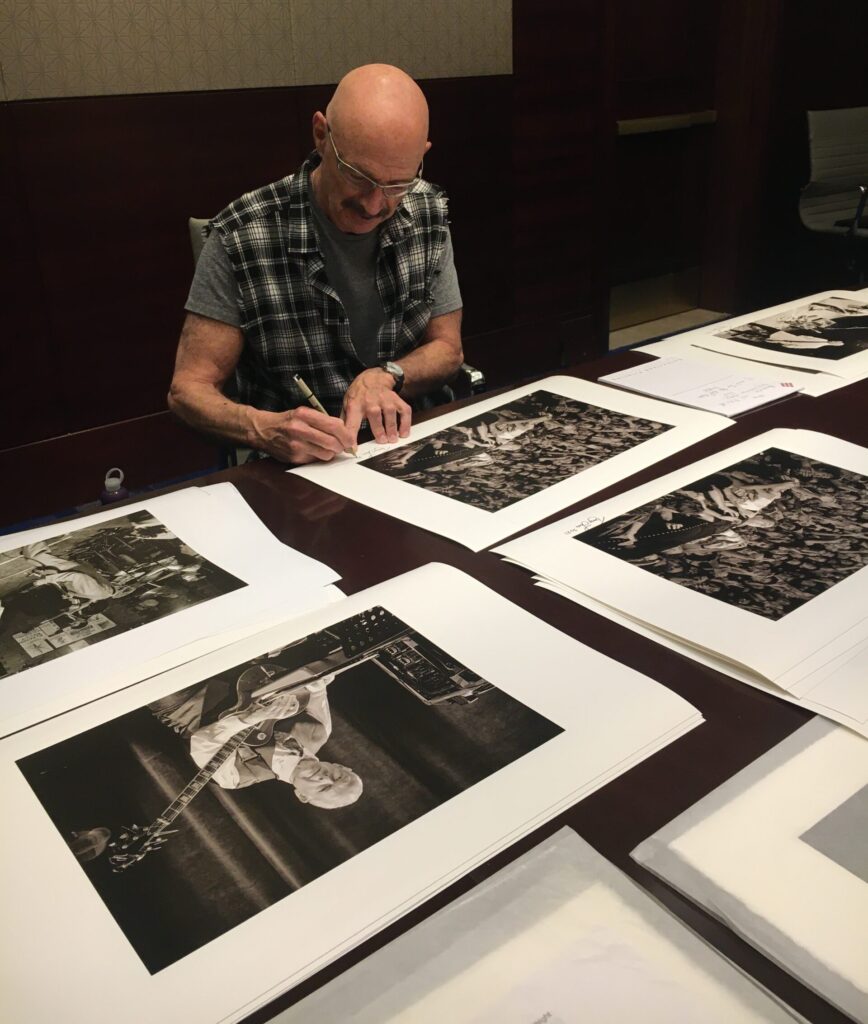 All prints of these photographs are hand-titled and signed by Tony Levin. These are limited runs of 500 photogravure prints total. No more will be made after that. The first public orders of the Special Edition Box are assigned print numbers 11-25. Single print orders started at #101.
Each print is handmade on a traditional intaglio press using archive-grade materials that will last for generations. They are printed with oil-based etching ink on 22.25″ x 15.5" (56.5 x 40cm) Hahnemuhle Copperplate Brite White, 300 g/sm alpha cellulose paper with torn, deckled edges. These same ink and paper formulas used in Tony Levin's print collection have been used by printmakers in Europe for hundreds of years.
Jon Lybrook is a Fine Art Printmaker based in Colorado. Jon has worked with photographers and artists since 2006 through his company, Intaglio Editions LLC.  He has studied the craft and worked with traditional printmakers from around the world including Henrik Boegh, Dan Welden, Sue Oehme, Ron Pokrasso, Sandy Tilcock, and esteemed Royal Photographic Society member and photogravure expert Peter Moseley.
"Jon Lybrook is a true master. His prints exude an expertise, that only very few fine art printers in the world control on the same level." – Professor Henrik Bøegh – Grafisk Eksperimentarium – Copenhagen, Denmark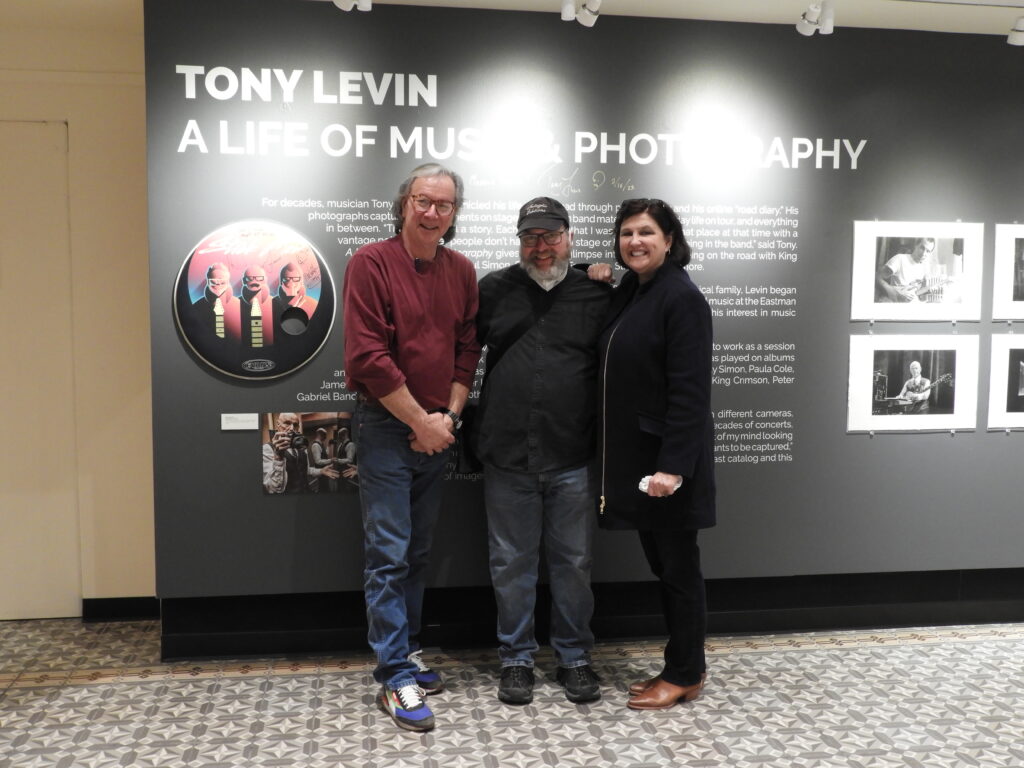 Order now at: https://TonyLevinPrints.com/crimson