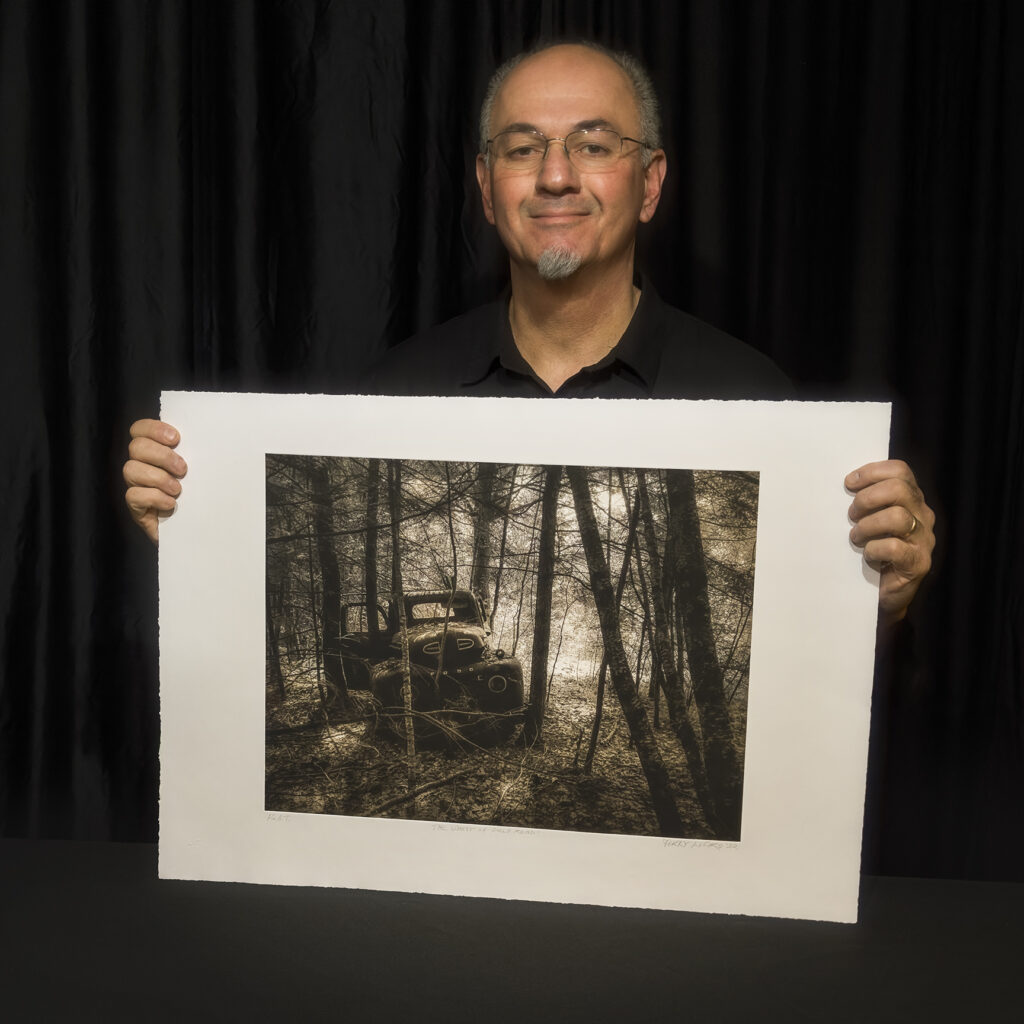 Jerry LoFaro
Though raised in NY and living in NH since 1995, artist Jerry LoFaro a rock star in Boulder Colorado with all his work for Celestial Seasonings Tea, that includes the iconic Morning Thunder and updated Sleepytime Bear logos.
When not culling back the forest in his New Hampshire estate to make room for more rusted relics, Jerry is often found tweaking his latest photo-creation on computer or rough-housing with his two, adorable grandchildren.
We are very happy Mr. LoFaro is working with us on a special, new series of photogravure intaglio and inkjet limited editions from his prolific body of outdoor, rusted, vintage, automobile photography!