Description
Five, historic art prints of Peter Gabriel, made in the USA by Intaglio Editions LLC, and hand-signed by photographer Tony Levin. Most images were originally photographed on 35mm film.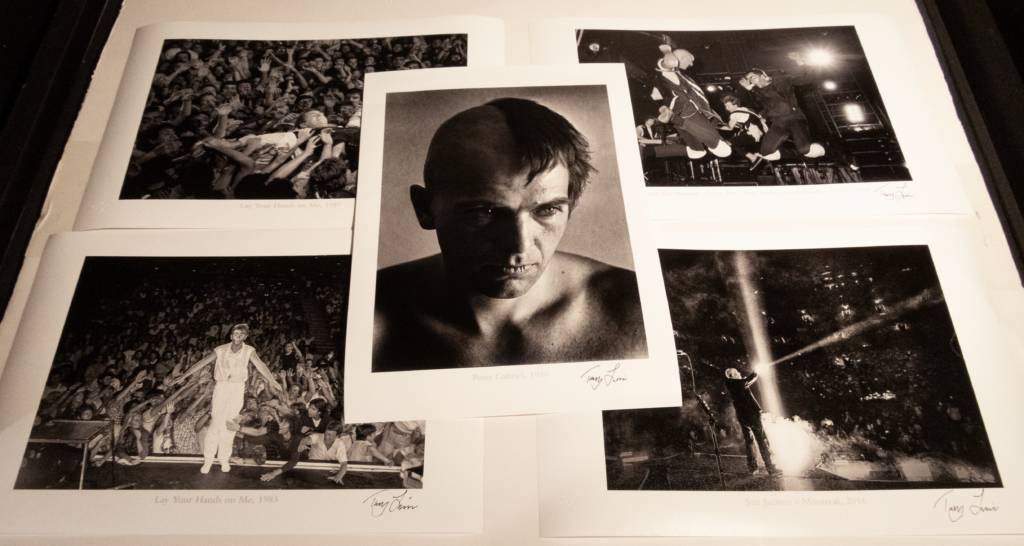 Peter Gabriel Vintage Photo Collection by Tony Levin. These five, 12 x 18″ (30 x 46 cm) prints fit easily into standard-sized, matted frames, so no custom framing is required. Ships flat and ready for framing! Save $50 buying the entire collection at once!
Collections are shipped flat, to maintain the integrity of the prints via insured, FedEx service, for optimal delivery reliability.
Coupon codes will not be accepted for Peter Gabriel open edition prints by Tony Levin at this time. Thank you for your understanding.
See All Peter Gabriel Open Edition Prints by Tony Levin.
Looking for Tony's King Crimson Photogravure Collection?