Description
Five, historic art prints of Peter Gabriel, made in the USA by Intaglio Editions LLC, and hand-signed by photographer Tony Levin. 
Customers outside the USA:  Since it costs us almost as much to ship the entire collection FLAT to Canada or the UK, as it does to ship a single print rolled, it only makes sense for our customers outside the US to make the most of their higher shipping costs and buy the full set.  Your satisfaction is guaranteed.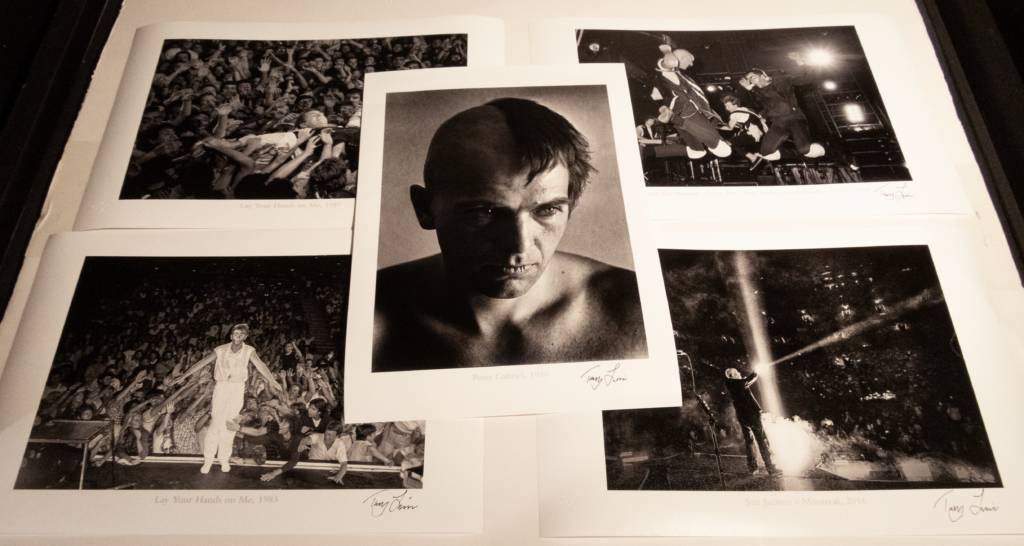 These 12 x 18″ (30 x 46 cm) prints fit easily into standard-sized, matted frames, so no custom framing is required. Ships flat and ready for framing! Save $50 buying the entire collection at once!
Collections are shipped flat, to maintain the integrity of the prints via insured, FedEx service, for optimal delivery reliability.
Coupon codes will not be accepted for Peter Gabriel open edition prints by Tony Levin at this time. Thank you for your understanding.
See All Peter Gabriel Open Edition Prints by Tony Levin.
Looking for Tony's King Crimson Photogravure Collection?