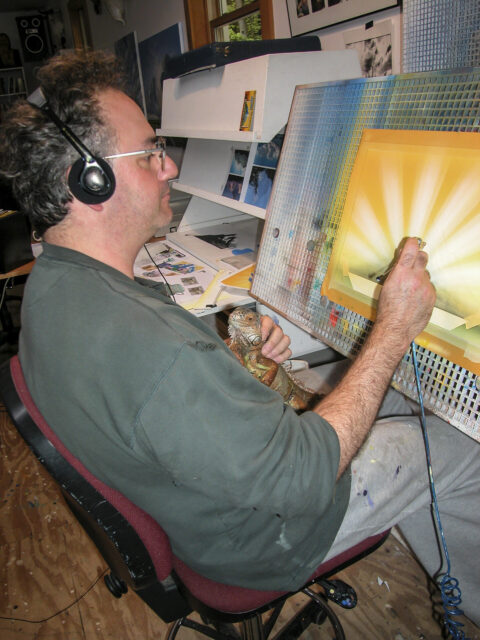 Jerry LoFaro's Original Airbrush Paintings
Welcome to Jerry LoFaro's early, private art collection sale, available here FOR FIVE DAYS ONLY: Friday May 27-31, 2022, starting at 8AM Pacific.  Here you will find exclusive original paintings from Jerry's wild ride in commercial art for Celestial Seasonings, book authors, and more. Now, for the first time, you can OWN one of these famous, ORIGINAL paintings.  
These 1/1 works in acrylic airbrush are exquisitely-painted and jewel-like.  Jerry is a legend in the industry, and was known as being the best airbrush artist in the country. Eventually he decided to adopt the integration of digital, computer editing of his analog paintings, long before it had become mainstream in corporate advertising.  Now he continues to innovate his photography with lots of subtle layering, much like the perfect airbrush artwork he started out doing.