Description
Own this genuine piece of art and rock music history by Tony Levin today in celebration of Peter Gabriel's I/O World Tour!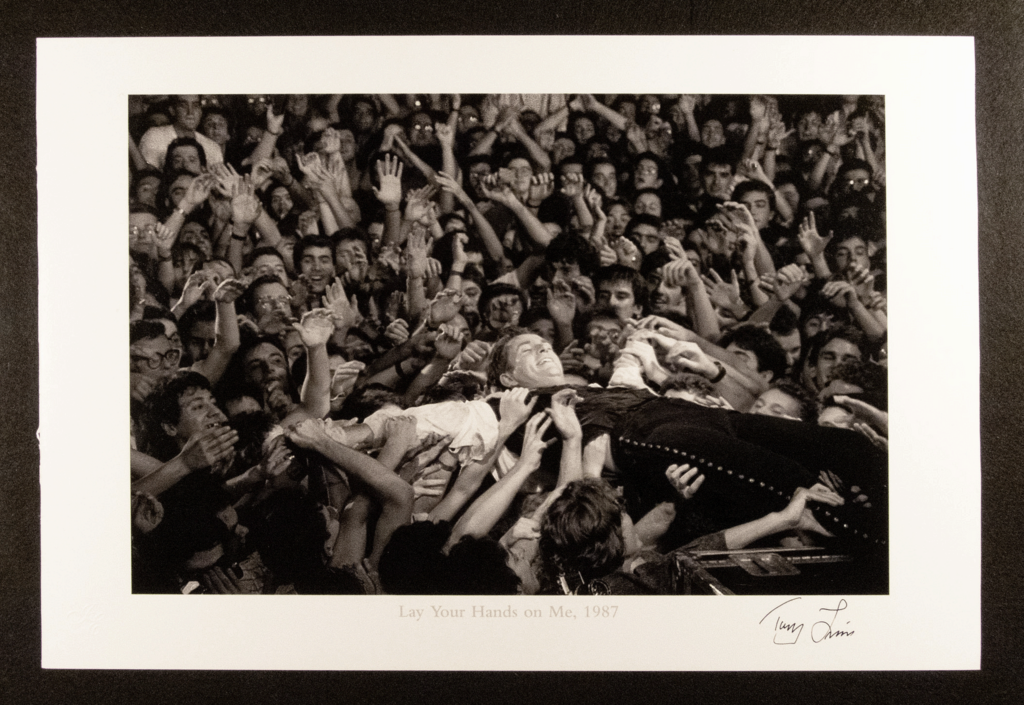 Tony writes: "This is one of the earliest examples of what was later called crowd surfing. I took many pictures of Peter, while we in the band were vamping, singing the title lyrics, waiting for the audience to return him (which sometimes took quite awhile, and sometimes with his clothes in tatters.) Only a few of those photos turned out well, due to lighting, moving subject, and, well, I was also playing bass and singing."
Made in the USA, and hand-signed by photographer Tony Levin.  Our 12 x 18″ (30 x 46 cm) heavy-weight prints fit easily into standard-sized frames, so no custom framing is required!
Printed with archival, pigment-based, OEM Epson inks on heavy-weight, Moab Juniper Baryta 305 g/sm rag paper.
Coupon codes will not be accepted for Peter Gabriel open edition prints at this time. Thank you for your understanding.
Find a Unique Gift for that special someone in The Vault.
Check out Tony's Deluxe King Crimson Photogravure Collection
Return to All Peter Gabriel Open Edition Prints by Tony Levin.