Description
Own this genuine piece of art and rock music history by Tony Levin today in celebration of Peter Gabriel's I/O World Tour!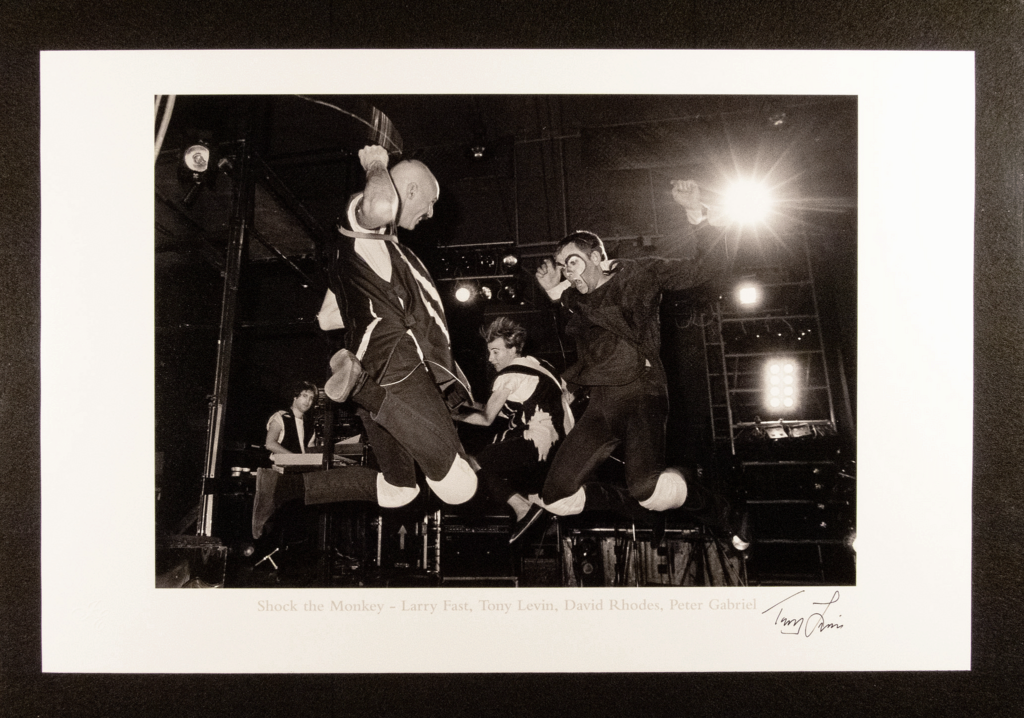 Tony writes: "This is one of the photos taken with a squeeze bulb attached by cable to trigger the camera on a tripod. Generally I used it as a foot pedal, setting the focus before the show. But on this song, with jumps involved, I picked it up and squeezed it by hand. The cable can be seen."
Printed with archival, pigment-based, OEM Epson inks on heavy-weight, Moab Juniper Baryta 305 g/sm rag paper.
Coupon codes will not be accepted for Peter Gabriel open edition prints by Tony Levin at this time. Thank you for your understanding.